OUR RECOMMENDED CooperVision PRODUCTS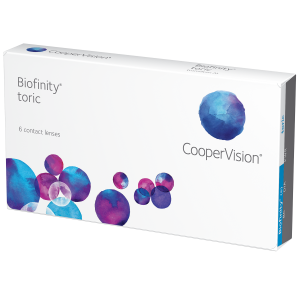 Biofinity® Toric
Get the best of both worlds: Superior vision and a more comfortable lens-wearing experience. AT A GLANCE Monthly replacement Designed for stability, clarity and comfort Natural wettability for incredible, long-lasting comfort and clarity Highly breathable for clear, white, and healthier eyes Extended range of lenses available to correct higher degrees of astigmatism along with nearsightedness o ...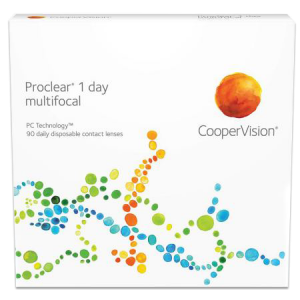 Proclear® 1 day multifocal
Over 40? Get the clarity you need with the comfort of daily disposables. AT A GLANCE Stay 96% hydrated throughout the day, even after 12 hours of wear Provide clear vision at all distances May help address eye dryness when wearing contact lenses Focus Up Close, Far Away and In-Between If you're age of 40 to 45, you may have noticed that your vision is blurry when looking at objects up clos ...
OUR

CooperVision PRODUCTS